---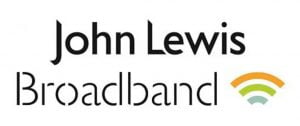 ---
John Lewis Broadband is a UK-based provider that offers a range of broadband and phone packages.
---
They are known for their high-quality customer service and their commitment to providing reliable and affordable internet service to their customers.
---
When signing up for John Lewis Broadband, you can choose from various packages, including speeds, data limits, and call plans. In addition, the packages are available on both a 12-month contract and a no-contract basis.
---
The process of signing up is simple and can be done online. Once you have chosen a package, you will be prompted to enter your personal and billing information.
---
You will also be asked to select a start date for your service. If you have a 12-month contract, a router will be dispatched to you and installed by a technician.
---
If you have a no-contract package, you can self-install the router with the instructions provided.
---
John Lewis Broadband offers a variety of tools and resources to help you manage your account and troubleshoot any issues.
---
For example, you can access your account online, view your usage, pay bills, and contact customer support. They also have an app that you can use to manage your account and access help and support.
---
It's important to note that John Lewis Broadband is only available in some regions of the UK. You can check availability on their website by providing your postcode.
---
Overall, John Lewis Broadband is an excellent option for those looking for a reliable and affordable broadband provider with a reputation for outstanding customer service.
---
With various packages, flexible contract options, and easy account management, it's a solid choice for anyone looking for a convenient and dependable broadband provider.